I'm not sure if all the 24Vs have this or just the 3.2s, but mine has this heat exchanger:
Obviously this has to come off so that an engine mount can go on. After removing it, I found that the 'center' hole for the oil filter is an 18mm unthreaded hole: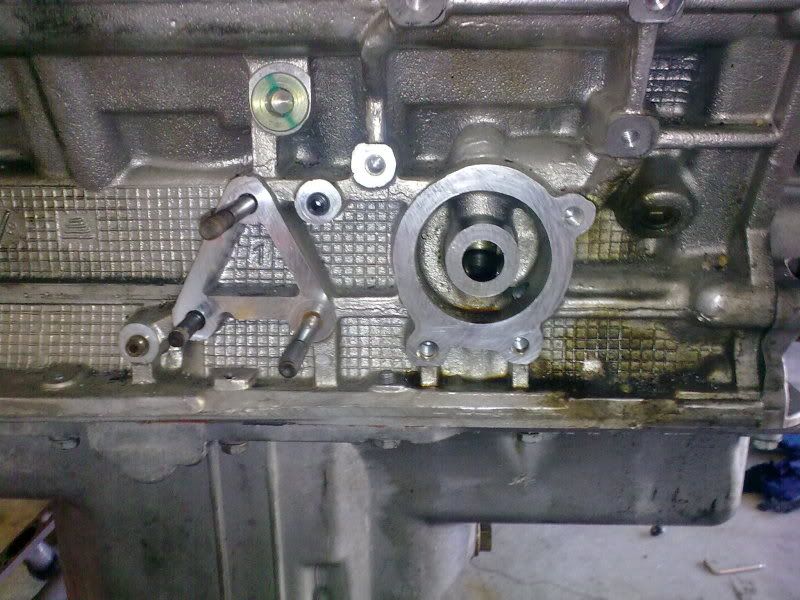 What has everyone else done to facilitate connecting up an oil filter or relocator plate here? I am hesitant to tap a thread there if I don't have to as I don't want stray metal filings in the oil system...