Have anyone tried this CSC setup? What do you think of those extra long primary collectors?
http://www.ebspares.co.uk/parts/EB8/EB8830.cfm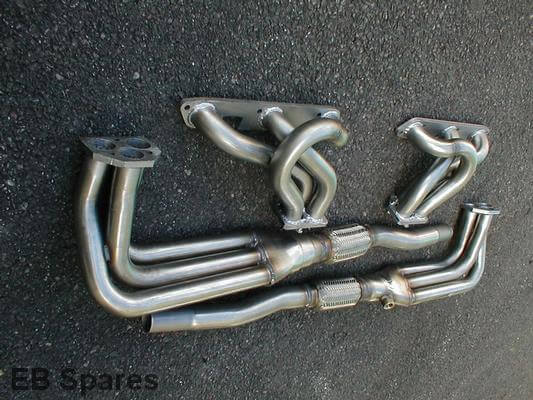 Its the best system around!

Jim K.
Bought a new CSC stainless exhaust. Even though I have the feeling current is a modified CSC (they made it straight) with a rather ugly CSC backbox. I want to try this setup with longer primaries and a silenced center section (they offer a straight through version as well). Here are some pictures with welding and diameter details. Saw a much nicer welding. However still happy for the money. You get what you pay. Mine was some 720 GBP from EBS.
Will need to figure out what to do with the backbox. Could order a stainless CSC. But I don't like the shape of it. Prefer more flat eliptical. Didn't find anything so far though. Could well end up with having to manufacture one locally.
Really don't understand why they made one big heavy plate to lead manifold pipes from the engine. Especially while the older CSC has it separate. Thinking of cutting it in sections. Or at least to cut off major part of it and leaving only thin connection line at the bottom.
Whatever you do don't cut that plate as its under tension and you won't get exhaust on . Have you the copper gaskets with the set which go bewteen primaries and down pipe ? I have installed few of these csc pipes and not one has fitted perfectly . Value for money is very good but always had to make mods so it's factored in.
My advice is before you fit set check the face of the primeries to the down pipe is 100% flat or level other wise always leak !
Do trial fit to see how close it is to engine mount and body as these always touch somewhere and you will prob ably have to apply some heat and do a bit of pressing . As they are so close to the mount I would advise to wrap the engine mount . They are normally about 5mm away and if your mounts are old and saggy it could be much closer !
Seen that you have the silencer on centre section you can use a free flow box on rear and your noise will still be accepted . The Csc and Ansa are compartmentalised and I found restrictive . Make your own or use the original looking oneEB offer .. But must check its a straight through . The volume of the box make big difference .
I have just taken my AnSA off and made my own rear box .. Much better ...

Link to rear box
viewtopic.php?f=21&t=4365&start=375
Beautiful car you have. And nice job on the exhaust. Unfortunately I never TIG welded. So will have to rely on local craftsmen. Anyway to my prior experience with the 156 GTA. The sound is great after installing CF2 manifolds and Equal downpipes.
Also thank you for the advices regarding installation. That was my worry actually that after cutting in sections pipes will spread. That is why I thought of doing similar cut out like on the later 24V CF2 manifolds. What do you think?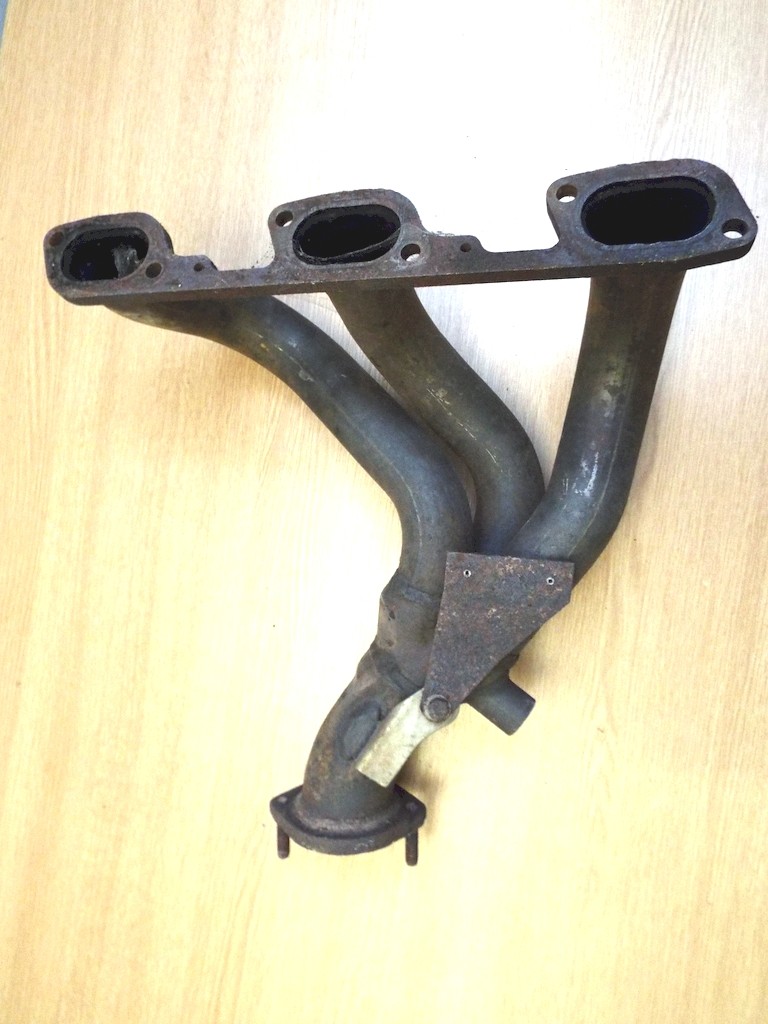 I have some of the copper gaskets. But ebs still oves me some. Anyway will also heat wrap the manifolds of course. To reduce the heat under the bonnet. Or you meant some other wrapping of the engine mounts?
You can cut your manifold flange out like the 24v one if you have the time but just don't separate them.
I would wrap the the mount only not the manifold and usually it's the right side mount.
You must use the copper gaskets between primaries and down pipe . They only have three bolts to to tighten and when you do tighten them up just do each one gradually rotating otherwise you will get leak . Remember to trial fit.
I use the loctite high temp silicone on those flanges as well but only thin wipe. Must use copper grease on the bolt threads as well .
Have you still got your existing rear box because then you just cut the old box off and fit another .