Hi krash,
Sorry for the late reply! But hopefully you'll read this.
Firstly thank you very much for the response! I am happy to report that the work on AC retrofit is finished and with great success. I can keep the car and myself cool, on highways or in traffic. Hottest temperature I have driven with was 30something if I remember correctly, but I was happy and laughing when I saw people in cheap Korea boxes with the windows down & sweating. (sorry for the smugness)
Anyway. Here you can see the whole box.
Now the flap that you maybe are looking for is on the top. INT will make the unit suck air through the left site (flap will open) & Ext through the right. The Ext side is facing a gap in the firewall, and outside air will gush in via the bonnet scoops.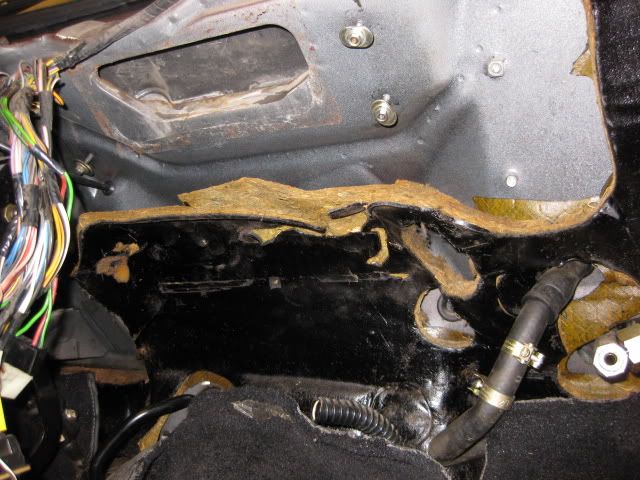 I was not able get to the firewall gap with removing everything.
However YOU ARE able to get to the flap. Remove the gauges of watertemp, oilpressure, fuel (that block) and than you should look directly at the INT airintake.
Poke around there and check if you can somehow open it up.
Hopefully this answers your question. Good luck!